Install Intel® Distribution of OpenVINO™ Toolkit from PyPI Repository¶
Note
Note that the PyPi distribution:
offers the Python API only

does not offer support for GNA and NPU inference

is dedicated to users of all major OSs: Windows, Linux, macOS and x86_64 / arm64 architectures
Full requirement listing is available in:
To see if your processor includes the integrated graphics technology and supports iGPU inference, refer to:
Installing OpenVINO Runtime¶
What's Next?¶
Now that you've installed OpenVINO Runtime, you're ready to run your own machine learning applications! Learn more about how to integrate a model in OpenVINO applications by trying out the following tutorials.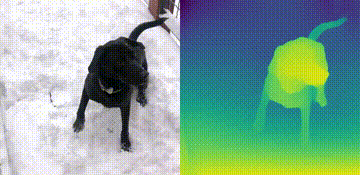 Try the Python Quick Start Example to estimate depth in a scene using an OpenVINO monodepth model in a Jupyter Notebook inside your web browser.
Get started with Python¶
Visit the Tutorials page for more Jupyter Notebooks to get you started with OpenVINO, such as: